52 stories of successful advocacy about hearing loss…….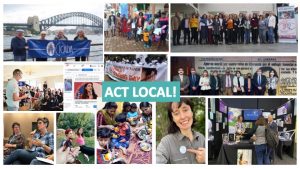 CIICA is based on a global consultation about how to move on CI advocacy work, and during this we asked for examples of successful advocacy for hearing care. Some really exciting examples were shared, and people have been asking about them, so here they are to inspire you!
You will find examples of joined up activities, with advocacy projects shared by users and families, professionals and industry  and this is where advocacy works well.
Eddie Mukaaya of Uganda is now a member of our Steering Group and shared their success in getting the Ugandan government to waive taxes on hearing technologies – a great example!
Download the examples here.52 examples and  go to Events and see the examples of advocacy work round the globe in our events.
4 October 2021