CIICA.AISBL is delighted to be a member of the World Hearing Forum
It's estimated that there are one million users of CI worldwide
We need to ensure that sustainable lifelong CI services are available for all
See what our global network is doing about it and what resources we share
What's new on the website for our global CI Advocacy Community? See below and sign up if you haven't already and join the global organisations and individuals from 60 countries already part of CIICA.
The world map shows the reach of our website activity.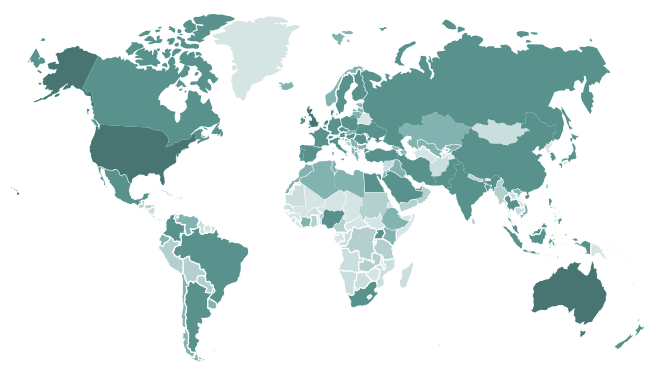 CIICA - United by a common mission and goals to maximise access to and support for implantation
Information sharing is by far the most important part of this development – everyone's stretched
To connect people and encourage them to be active themselves
Providing and sharing up-to-date information and resources; volunteers don't have time or resources to do this – but do have the passion and the communication skills and access to decision-makers
It is a really good idea to share resources and see what happens in other countries. This is crucial for advocacy work.
Facilitating countries – with core materials, and resources that can be applied in our own countries
Consistency of messaging is most important, resourcing, public awareness.