World Hearing Day 3 March 2022
The theme for World Hearing Day 2022 is To listen for life, Listen with Care!
See Information materials for World Hearing Day 2022 (who.int) for information materials.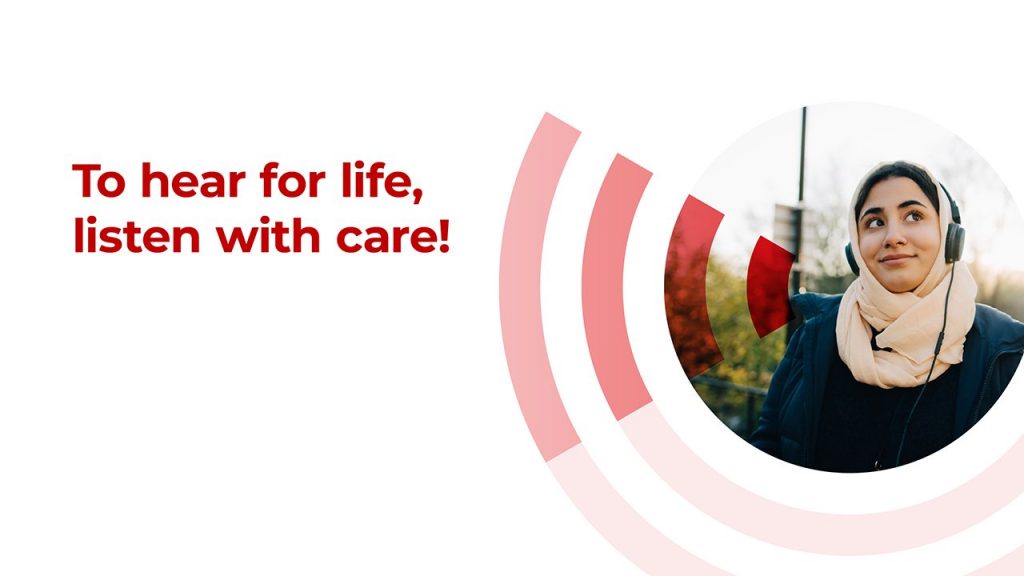 The World Hearing Day 2022 with the theme "To hear for life, listen with care" will focus on the importance and means of hearing loss prevention through safe listening, with the following key messages:
It is possible to have good hearing across the life course through ear and hearing care​
Many common causes of hearing loss can be prevented, including hearing loss caused by exposure to loud sounds​
'Safe listening' can mitigate the risk of hearing loss associated with recreational sound exposure​
WHO calls upon governments, industry partners and civil society to raise awareness for and implement evidence-based standards that promote safe listening
The exciting day will see activities round the world – view them here: https://worldhearingday.org/event-summary-mapped-by-regions/
and also see the launch of
Global standard for safe listening entertainment venues​,
mSafeListening handbook​, and
Media toolkit for journalists.
EURO-CIU in collaboration the European Parliament as well as several other organizations organised a Virtual Lunch Debate for World Hearing Day – a great opportunity to raise awareness and influence opinion.