CIICA NETWORK MEETS AND PRESENTS AT HEAL CONFERENCE, COMO
For the first time for four years, we were able to meet again at this unique conference, on the shores of Lake Como, thanks to Professor Grandori.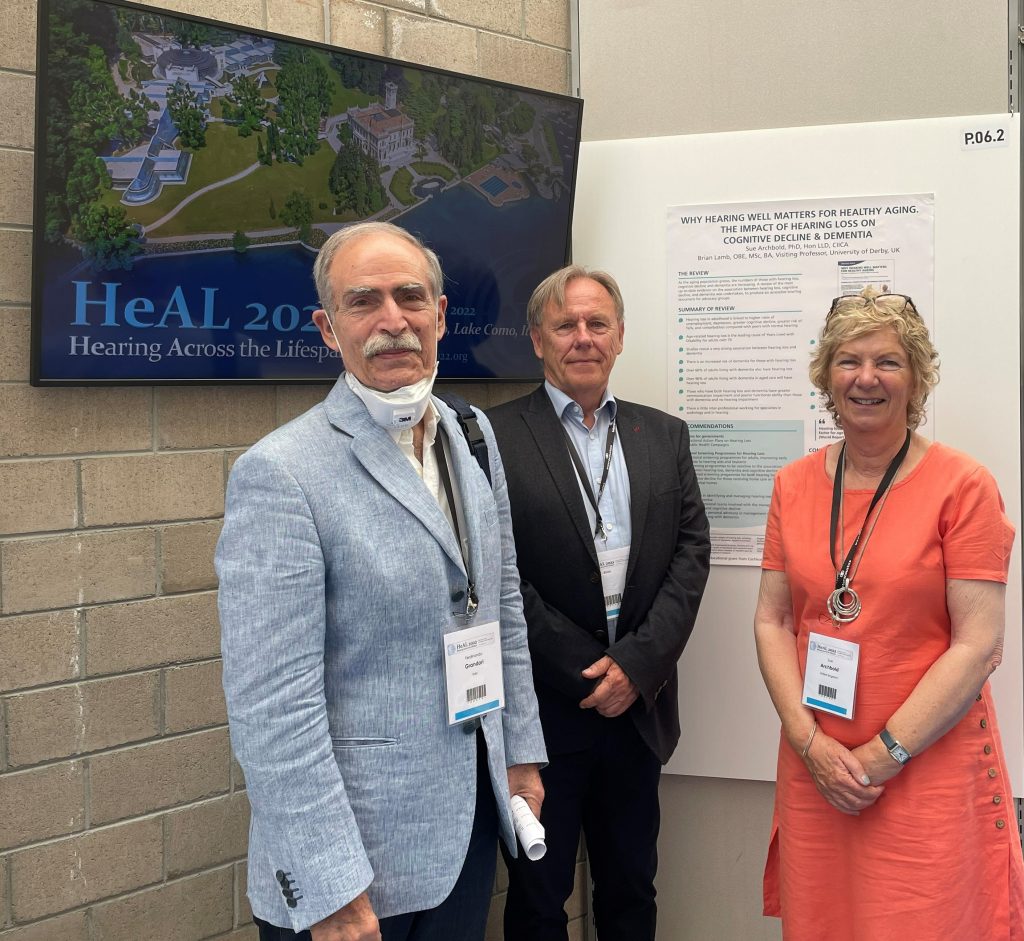 The meeting started with Dr Shelly Chadha, of WHO, sharing the World Report on Hearing and the great initiatives by WHO in Ear and Hearing Care. Delegates were delighted to meet face to face again, and it showed us what we had missed in the past couple of years.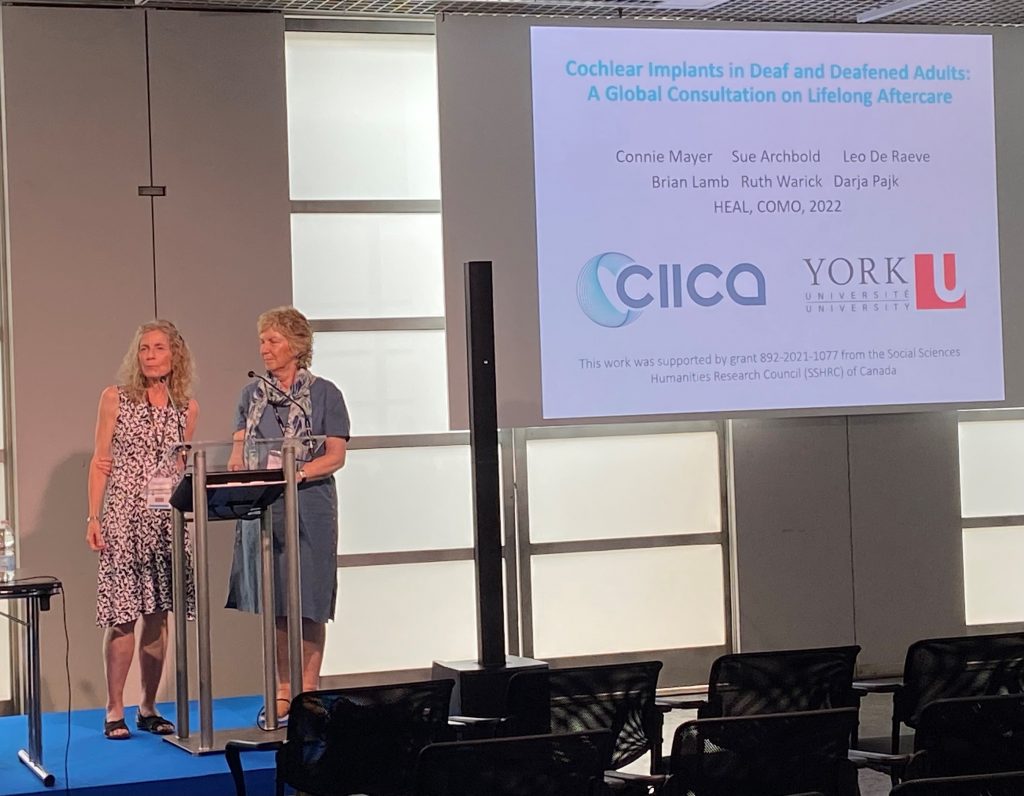 Leo De Raeve, our Acting Chair, introduced CIICA to the delegates and Brian Lamb and Sue Archbold shared the achievements of CIICA in its first year, with CI advocacy members in 53 countries.
CIICA presented on the initial results of the adult survey in collaboration with York University, Toronto, with Professor Connie Mayer and Dr Sue Archbold highlighting the early data from the 1283 respondents. See these results in www.ciicanet.org/news.
As is so often the case, captioning wasn't available until Lidia Best, President of EFHOH, and Founding Member of CIICA, with the help of the excellent AV team, organised it by link from UK for Saturday morning. So useful not only for hard of hearing but for those with English as a second language, and those troubled by the air conditioning!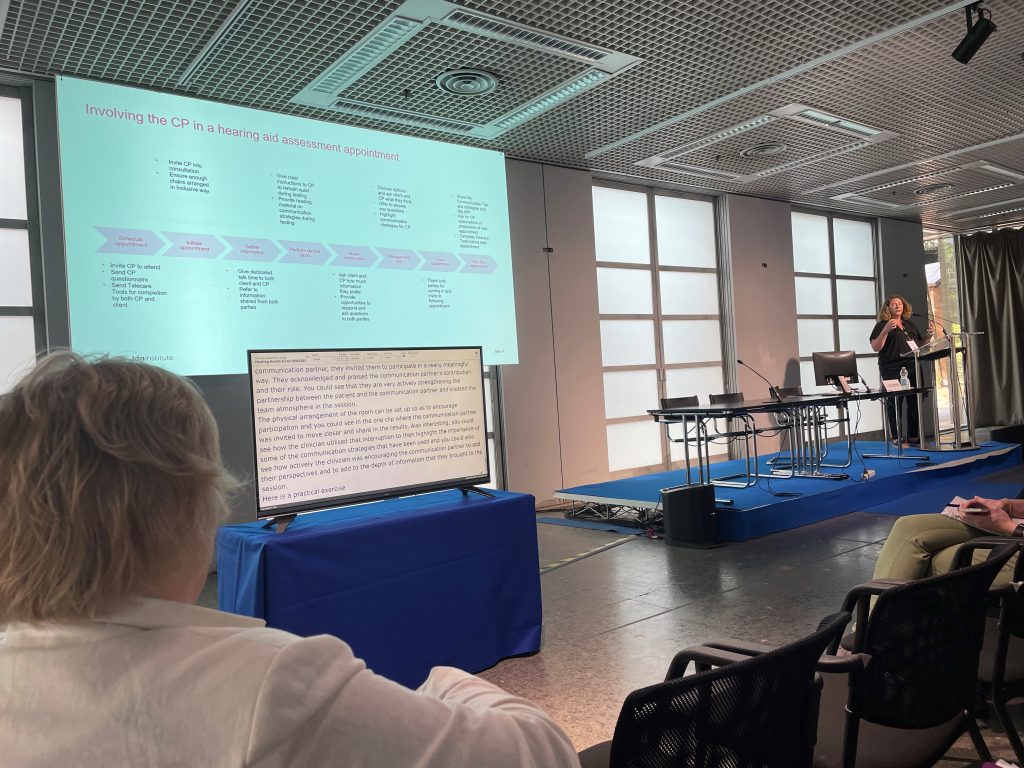 A great opportunity for CIICA networks to get together for the first time in person.
The discussions and plans went on until Saturday lunchtime with a great vibe, thanks to Prof Grandori and his team and the enthusiastic delegates!
Meeting up!