CIICA AT ESPCI 2023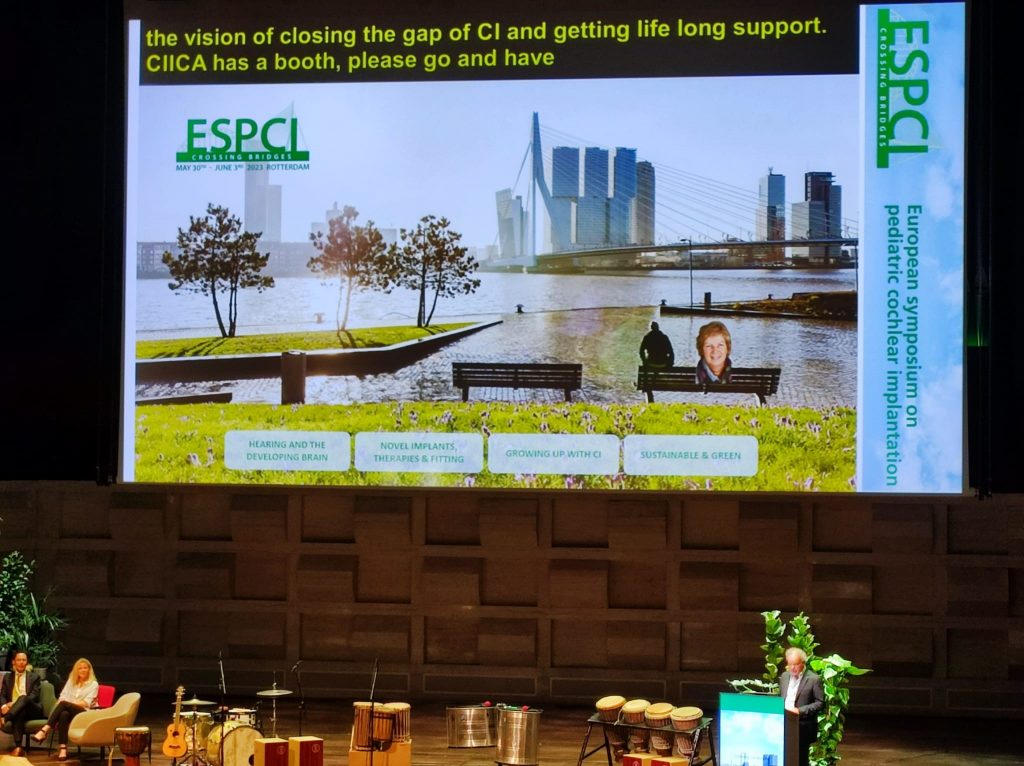 CIICA was delighted to be mentioned in the opening speech by Prof Emmanuel Mylanus at the European Symposium on Paediatric Cochlear Implantation in Rotterdam, where he thanked Sue Archbold for her inspiration and support. The conference had a great atmosphere- exchanging inspiration after so long!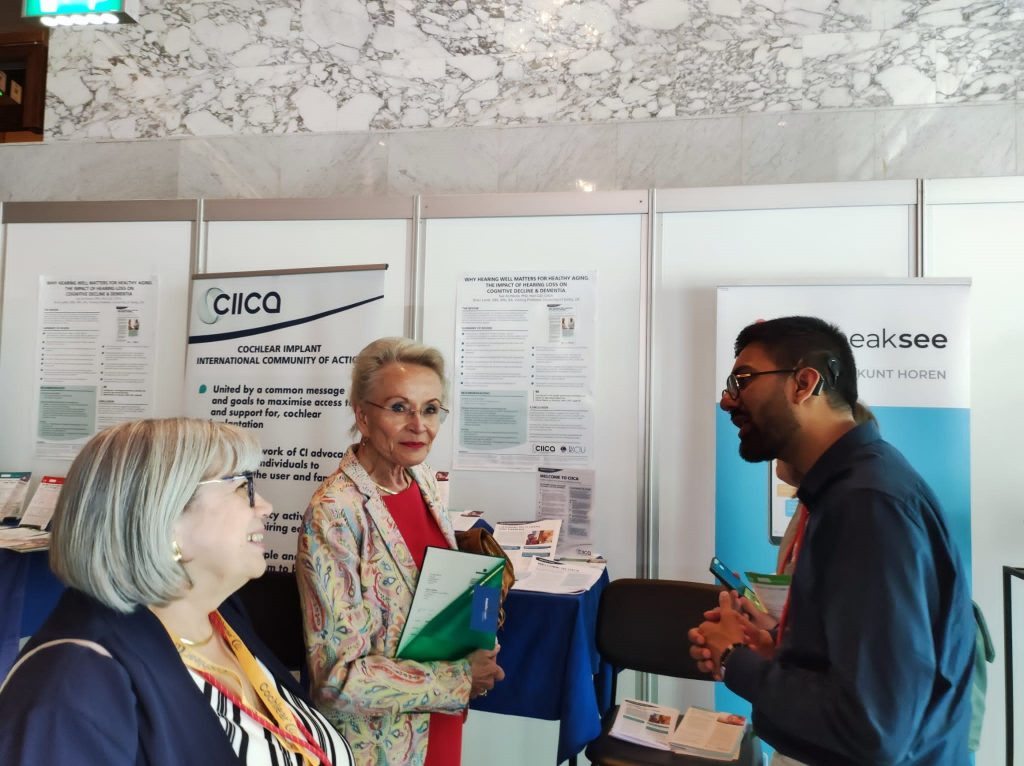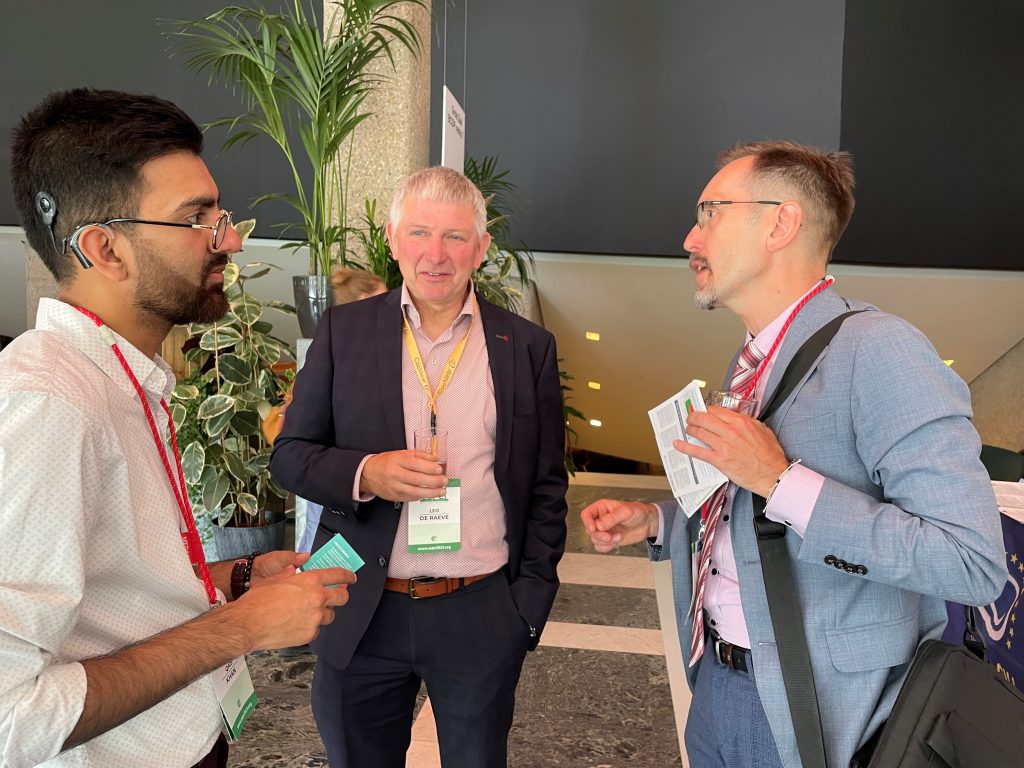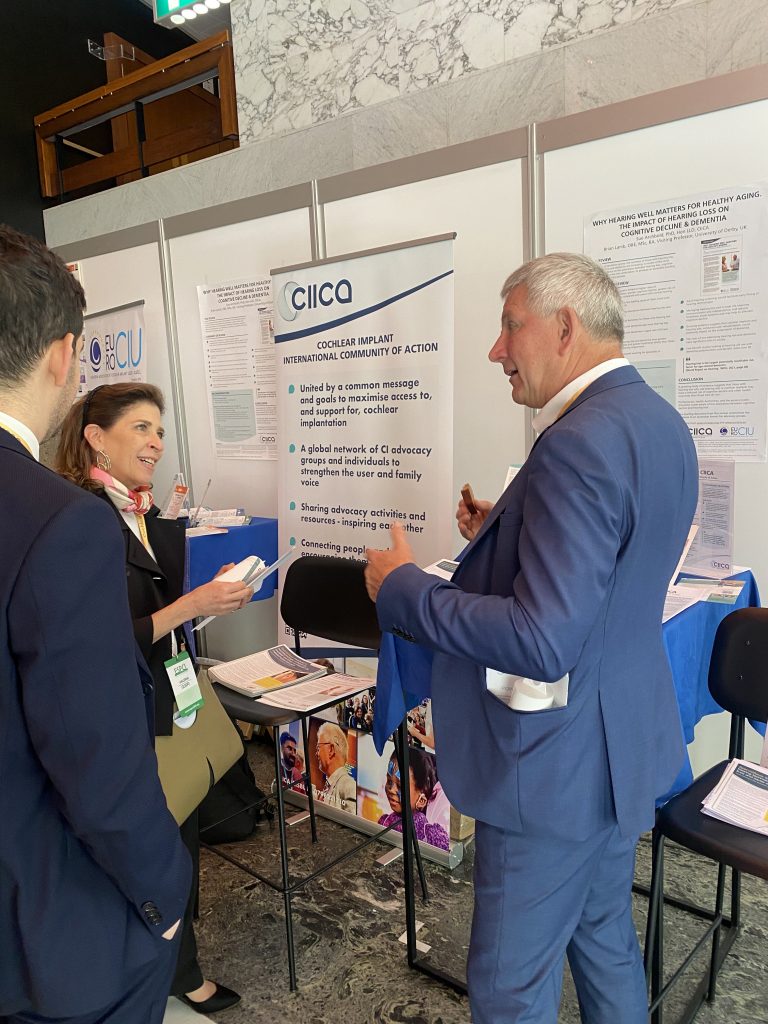 We met many friends and members at our stand – and attracted more! Many visitors came to learn about our advocacy services -and take our resources…
Stuart McNaughton, Rihab Alikalil, Brian Lamb and Sue led a stimulating session on Sustainable CI Services – why and how do we deliver them? Manu from Brazil shared her challenges in everyday life, and Qais shared what he would like from his CI service – accessibility. Interacting with the delegates was easy with the Chatbox…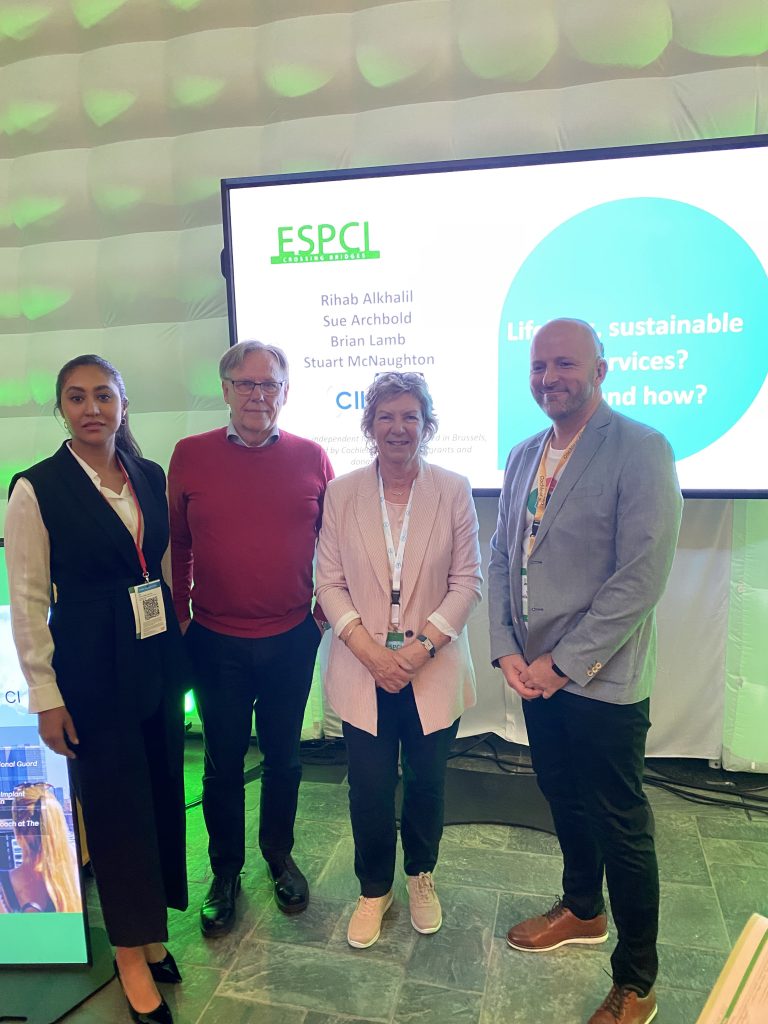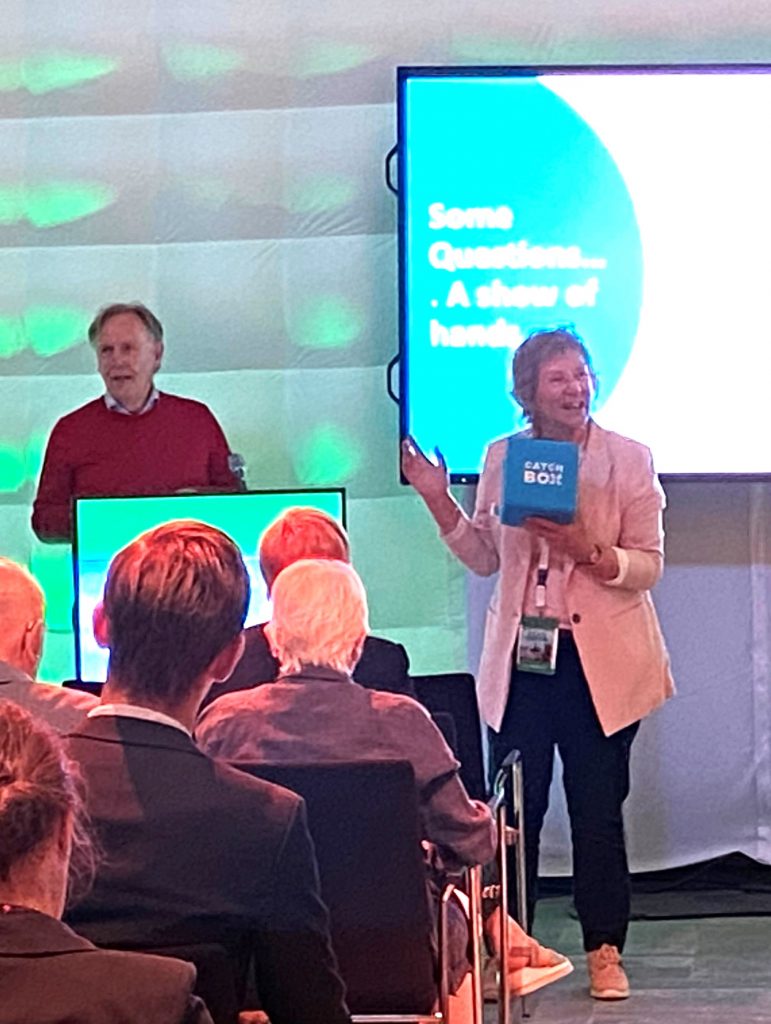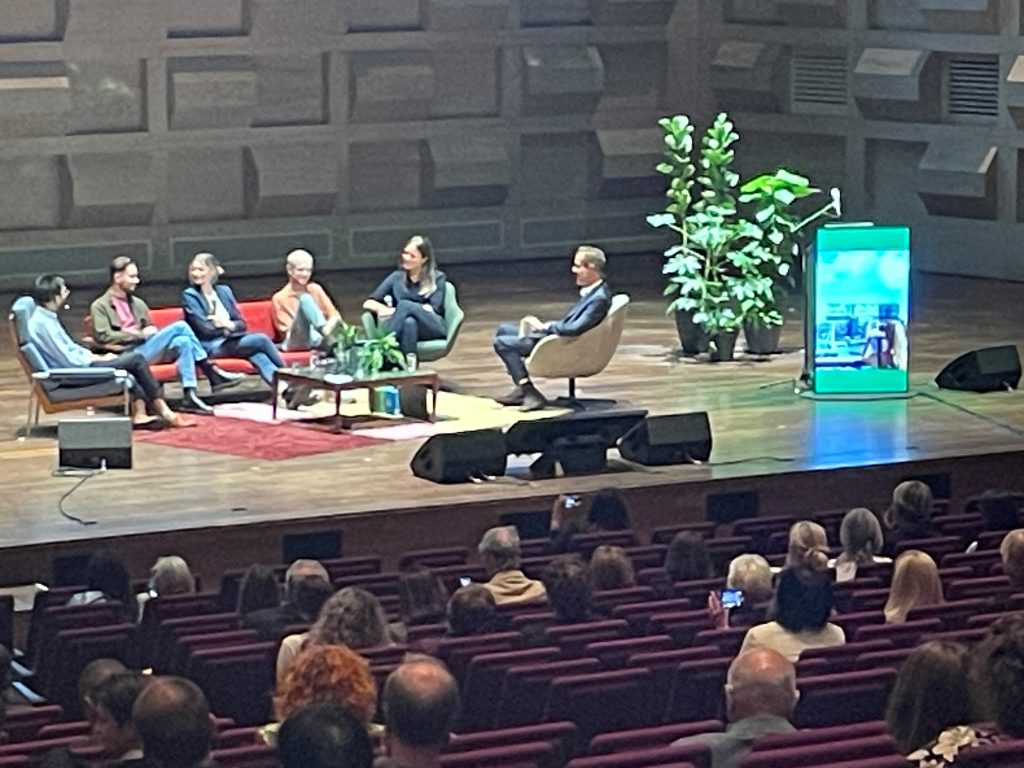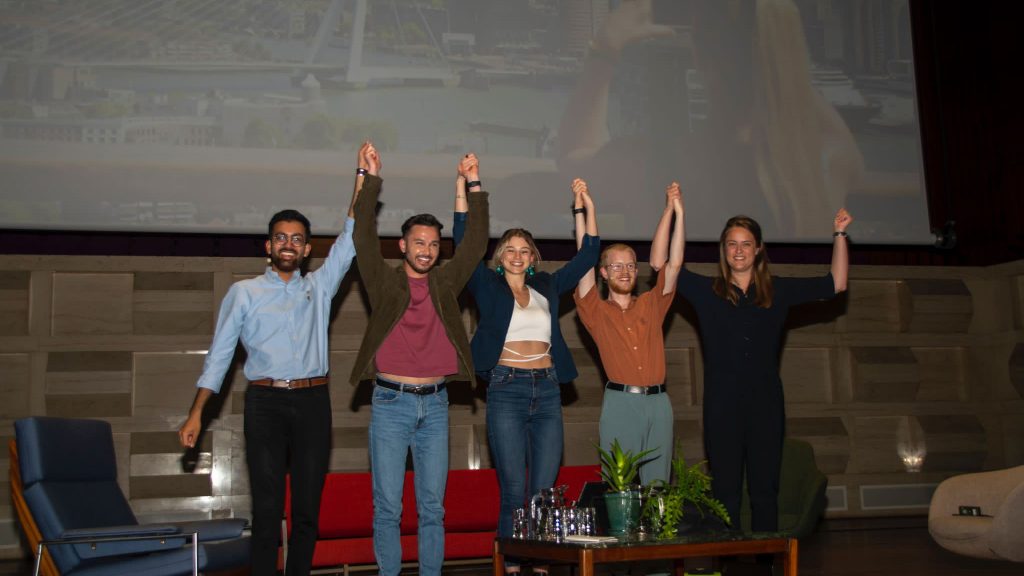 Five young people with CI shared their experiences in an inspiring session, led by Rob Beenders, himself a CI user. A young doctor could hear a mother's heartbeat with a special stethoscope with blue tooth. These young people had a great time socialising too – at the network event!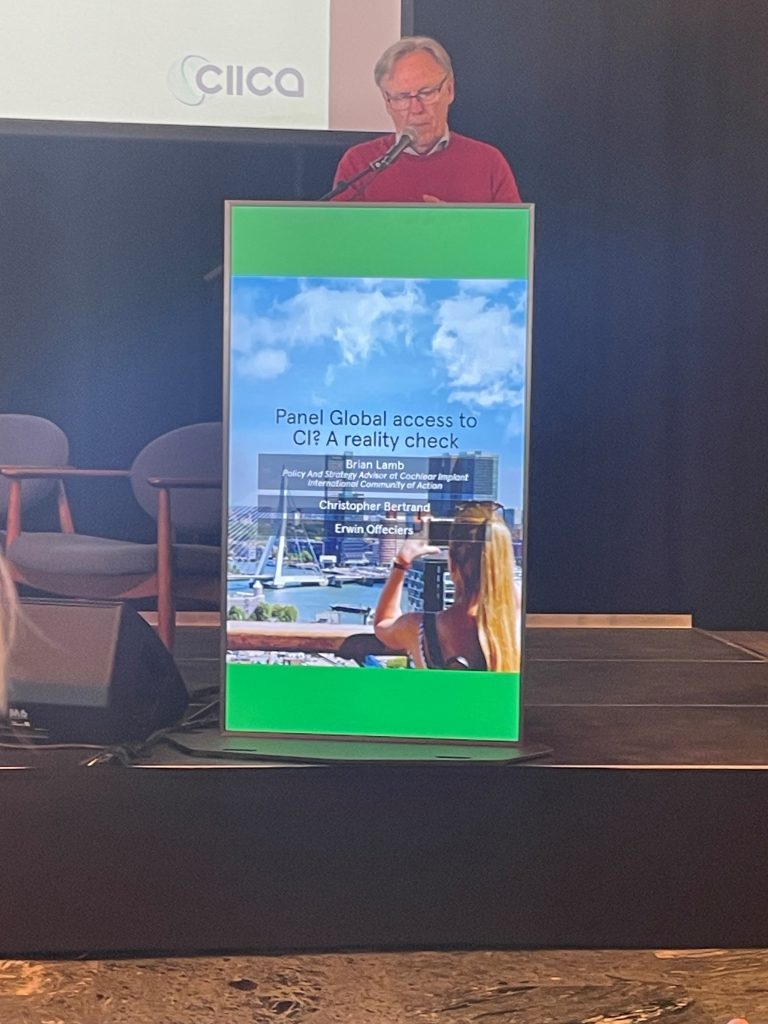 Brian Lamb shared CIICA's Spend2Save work in looking at sustainability for CI services –
managing hearing loss well actually saves society money as well as changing lives.
Our adult survey includes responses from young adults, implanted as a child, and Sue shared these too – including the comment:
I've always heard through a cochlear, it's all I know.