CIICA Live comes to YouTube! The World Report on Hearing and Cochlear Implant Advocacy. The evidence.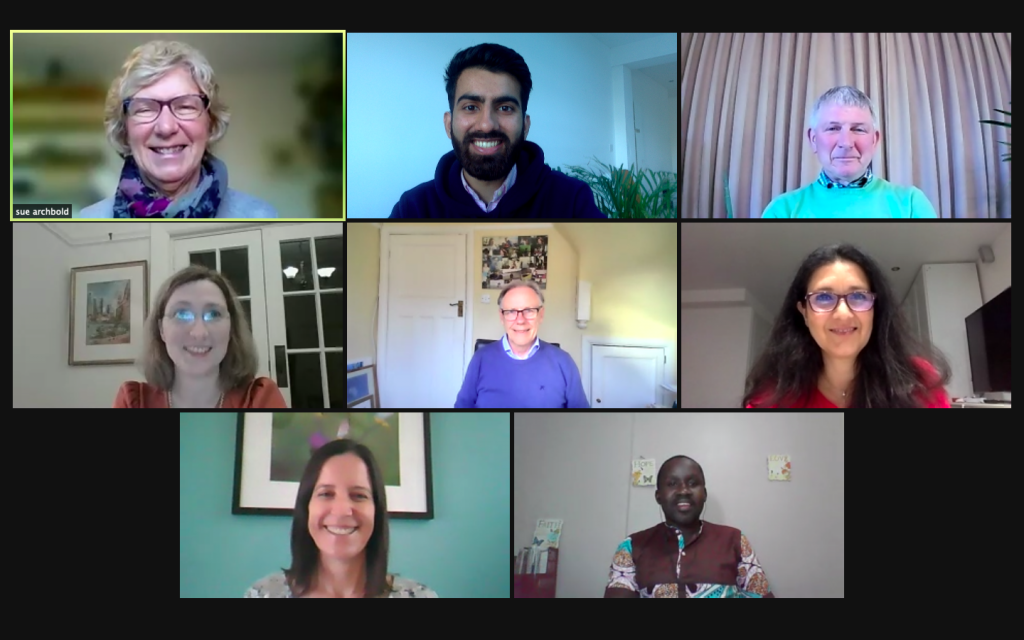 Here are the presentations from our exciting webinar! Down load our briefings at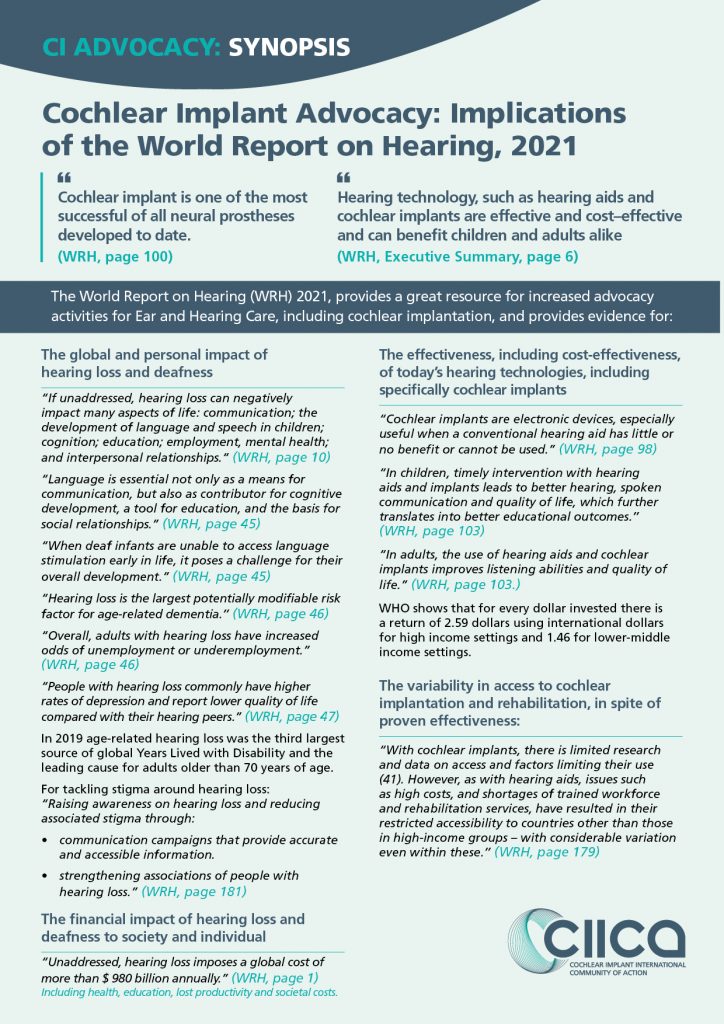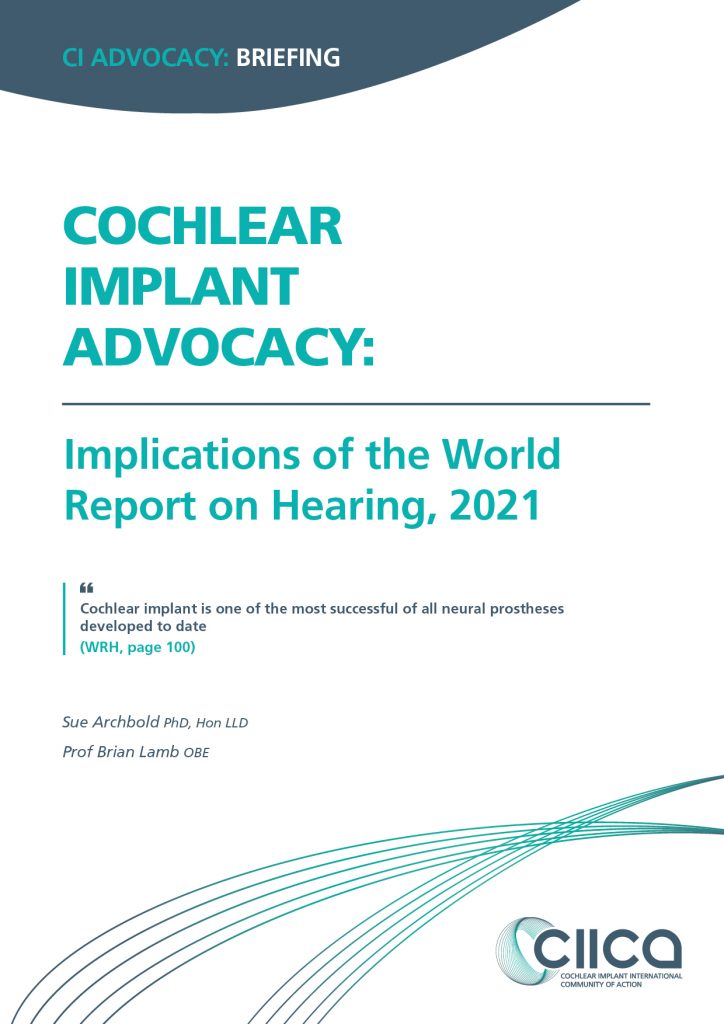 ---
---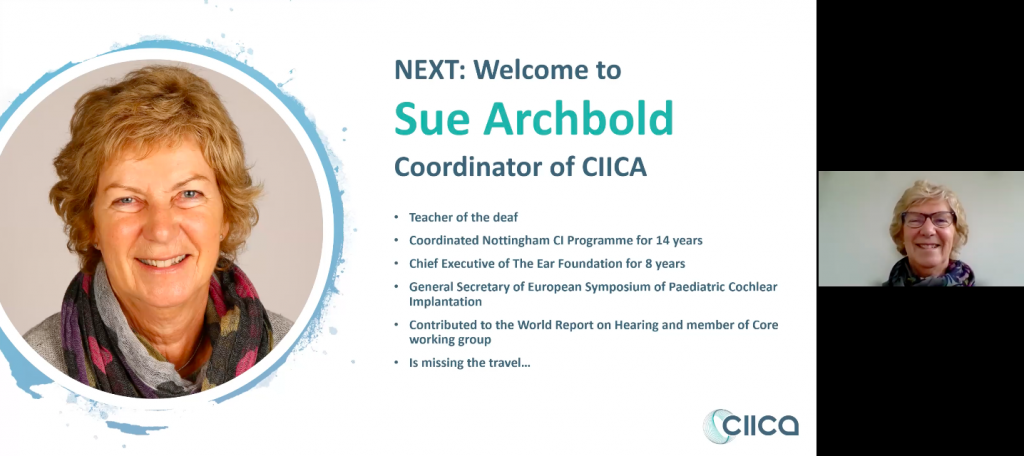 Sue Archbold shares the evidence about CI from the report to use in advocacy work download the briefing in resources.
---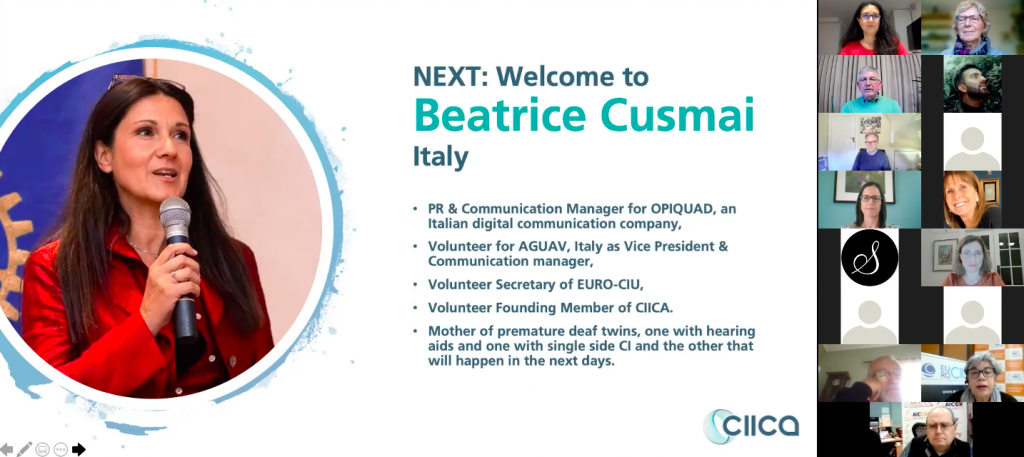 Beatrice Cusmai challenges us to use social media and the press "we must make our wave of information that let's people hear the sounds of life"
---

Eddie Mukaaya inspired us. He managed to get the government in Uganda to waive the taxes on hearing technologies!
---