PINDROP, New Zealand, at Conference for General Practitioners, GPs
Spreading the word about adult CI – it IS an option!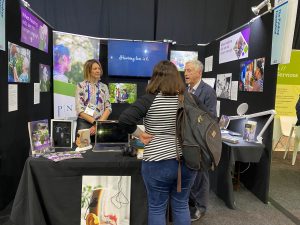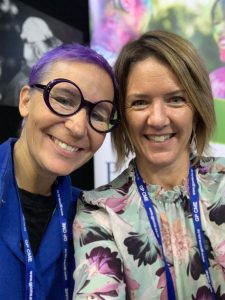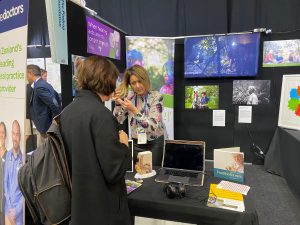 After a hiatus in 2020 due to COVID, the annual GP Conference returned to Rotorua this year. There were 1024 delegates in attendance, including GP's, practice nurses, nurse managers, and allied health professionals.
This was our third year hosting an exhibition stand at the conference to talk about all things cochlear implants for adults with the delegates. While there was greater awareness about the availability of cochlear implants for adults this year, the majority of people we talked to were still under the impression cochlear implants were just for children.
Cochlear Implant surgeon, Bill Baber, joined our CI ambassador, Josie Calcott, and myself (Nic Russell) on our exhibition stand on Saturday before hosting his workshop: Cochlear Implants-Indications and Benefits for Those With Severe Hearing Loss. Bill had a number of insightful conversations with GP's in attendance, highlighting a lack of knowledge in relation to cochlear implants and ENT issues in general. So while we are making inroads, there is still work to be done in raising awareness and educating health professionals about the availability of cochlear implants for adults affected by severe to profound hearing loss.
Visit PINDROP at www.pindrop.org.nz
22 June 2021