Quality Standards for Children, Young People and Adults
The British Cochlear Implant Group have revised their Quality Standards Guidance for CI – now published by Cochlear Implant International and available at https://www.tandfonline.com/doi/full/10.1080/14670100.2023.2197344
Helen Cullington is the corresponding author and welcomes the publication.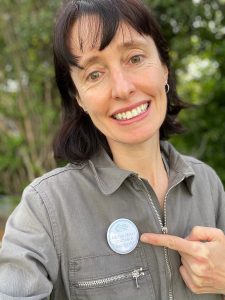 The BCIG Quality Standard has been updated and revised with reference to many NHS documents and resources that highlight themes for the future of sustainable and quality healthcare (NHS, Citation2014a, Citation2014b, Citation2019b, Citation2022; The Health Foundation, Citation2021) including emphasis on the following:
Service delivery should be informed by up-to-date high-quality training, guidelines and evidence.

Services should be sustainably-resourced to deliver safe and effective intervention and outcomes within available finances and to achieve this be open to evolving using recognised techniques such as continuous improvement cycles.

An overwhelming drive for services to be accessible, responsive and personalised to meet the needs of a diverse population and to equip service users to self-manage their long-term health conditions.

Using technology and internet access to provide access to online support.

Developing blended service models combining both in-person and virtual contacts, to enhance flexibility and capacity to meet growing demands on healthcare services whilst maintaining quality of care.
BCIG suggests that the Standard can be used by service providers, clinicians, charities, the public, commissioners and service users and their families to benchmark and improve the quality of cochlear implant care.
H. E. Cullington, D. Jiang, S. J. Broomfield, M. Chung, L. C. Craddock, S. Driver, D. Edwards, J. M. Gallacher, L. Ll. Jones, T. Koleva, J. Martin, H. Meakin, R. Nash, C. Rocca, D. R. Schramm, N. S. Willmott & Z. H. Vanat (2023) Cochlear implant services for children, young people and adults. Quality standard, Cochlear Implants International, DOI: 10.1080/14670100.2023.2197344