CIICA LIVE IN SEPTEMBER: CI FUNDING – Challenges and Priorities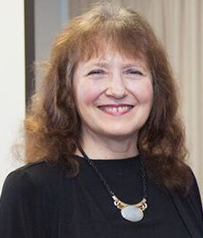 CIICA LIVE IN SEPTEMBER: CI FUNDING – ADVOCACY CHALLENGES AND PRIORITIES
WEDNESDAY 29 SEPTEMBER 2021: 19.00 BST (UK TIME), 20.00 CET, 14.00 EST, 11.00 PST,
THURSDAY 30 SEPTEMBER 2021: 0.500 AEDT AND 0.700 FOR NZ
All public spending is under scrutiny and particularly public health scrutiny in the global pandemic. Spending on hearing care and CI in particular is challenged, everywhere but particularly in low and middle income countries and for long term support  and for special cases.
This, our third CIICA LIVE event, chaired by Ruth Warick, President of IFHOH,  will explore the evidence for the cost-effective arguments for CI, the success of the Spend2Save arguments, and specific examples of challenge and success in funding CI provision globally.
Captioning will be available in Spanish, French, Danish, German, Italian -and other languages by request and you are all welcome to participate!
The pdfs will be available immediately and the captioned presentations will be available too.
Register in advance for this meeting:
https://us02web.zoom.us/meeting/register/tZcrdOqsrzgpGNNwp87q7gTvpwP5FDjZSAnU
After registering, you will receive a confirmation email containing your information about joining the meeting.
Do look at the programme here. We hope to see you there!