CIICA LIVE: CI Funding – Challenges and Priorities
CIICA LIVE IN SEPTEMBER: CI FUNDING – ADVOCACY CHALLENGES AND PRIORITIES
Thanks to all who attended  and shared energetic discussions! PDFs available below, and presentations with captioning soon. Thanks to Ruth for keeping us just about to time!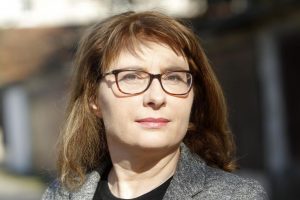 Eddie Mukaaya, Uganda: Darja, you shine a lot of light to the CI world. CIs are about real people and real daily life impact.  That is priceless.
All public spending is under scrutiny and particularly public health scrutiny in the global pandemic. Spending on hearing care and CI in particular is challenged, everywhere but particularly in low and middle income countries and for long term support  and for special cases.
This, our third CIICA LIVE event, chaired by Ruth Warick, President of IFHOH,  explored the evidence for the cost-effective arguments for CI, the success of the Spend2Save arguments, and specific examples of challenge and success in funding CI provision globally.
122 registrants from 34 countries shared an exciting event, with much discussion in the chat room about the issues – and shared the energy of groups advocating for CI as part of Ear and Hearing Care, including in low income countries. A major discussion was about the lifelong provision of CI services necessary, which is so often forgotten.
The pdfs and captioned videos are available below:
Thanks so much – a lot of take home messages… reminds us how much there is to do.