FIRST CIICA CONVERSATION: The impact of the pandemic on CI services: read the summary!
LED BY ANITA GROVER, CI USER AND CHIEF EXECUTIVE, AUDITORY VERBAL UK
Wednesday 20 October, 19.00 UK time.
CIICA CONVERSATIONS  are a new opportunity to discuss issues important to you in a small group –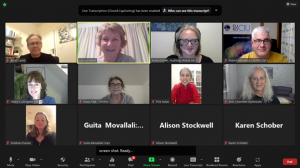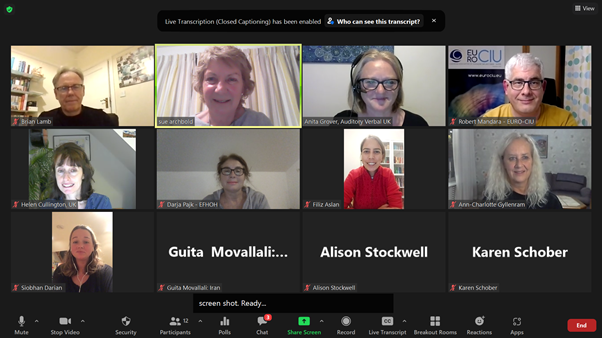 maximum 20. They will be led by one person with a specific interest and experience in the topic who will begin the session and then facilitate discussion for one hour in total.
For our first CIICA conversation we discussed the impact of the pandemic on services – considering the issues faced by users and those who deliver services. We explored some of the lessons that we learned in the pandemic – about different ways of reaching and supporting people and how we might build on those over the coming months and year.
We had inspiring conversations with similar themes emerging globally. Read the summary: CIICA CONVERSATIONS OCT 2021 summary
so inspiring to chat with you all… such a great meeting……..
We hope that each CONVERSATION will give rise to other topics of interest – so that we can make contact with others who are interested in the topic and have an opportunity to share views and issues.
If you go to Current Issues – you can also make a comment, and add to the conversation. That would be great.