Sharing your events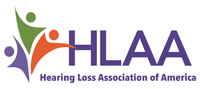 The Hearing Loss Association of America (HLAA) is pleased that the US Food and Drug Administration (FDA) has accepted our proposal to hold a Patient-Focused Drug Development (PFDD) meeting. This is a real opportunity to ensure patient engagement has a role in shaping future hearing loss treatments and creating a deeper understanding by FDA of the impact of hearing loss on individuals and their quality of life.
Advocacy or professional organizations around the world can become a partner with HLAA for the PFDD meeting with FDA, which has global influence, at no cost. If you're interested in having your organization's name listed, please contact, Carrie Johnson, director of communications, bjohnson@hearingloss.org. .
The meeting will be held virtually on May 25th, is free and is open to anyone. Register here.

PORA! – All about hearing – is an information project of Lehnhardt Academy.
PORA! is a communication platform for parents and therapists about various topics concerning the education and (re)habilitation of children with cochlear implants. Online seminars with leading experts from around the world: consultation, exchange of experiences, answers to your questions. All available in Russian, and either German or English. The webinars take place 2 times a month on Sundays at 5 p.m. Moscow time.
You can find all the information at : https://earbook.online/pora/ru/en
JOIN our society in Facebook Знания и опыт по кохлеарному импланту and contact us in case of any questions concerning your participation in our webinars.