CIICA Events
CIICA LIVE in May : The World Hearing Report: what's next for CI advocacy?
Wednesday 5 May, 7pm London (BST), Thursday 6 May for Australia and New Zealand
Our first CIICA LIVE session briefly shared an overview of the Report, then focussed on the evidence and statements helpful for CI advocacy work and promoted conversations about how we can use it in our advocacy activities. We launched CIICA's two new resources: The World Report on Hearing: Implications for CI advocacy?
We had 145 people registered from 30 countries, and amazing voices and conversations! As Robert Mandara (Finland) said: "CIICA is truly ALIVE AND KICKING.!"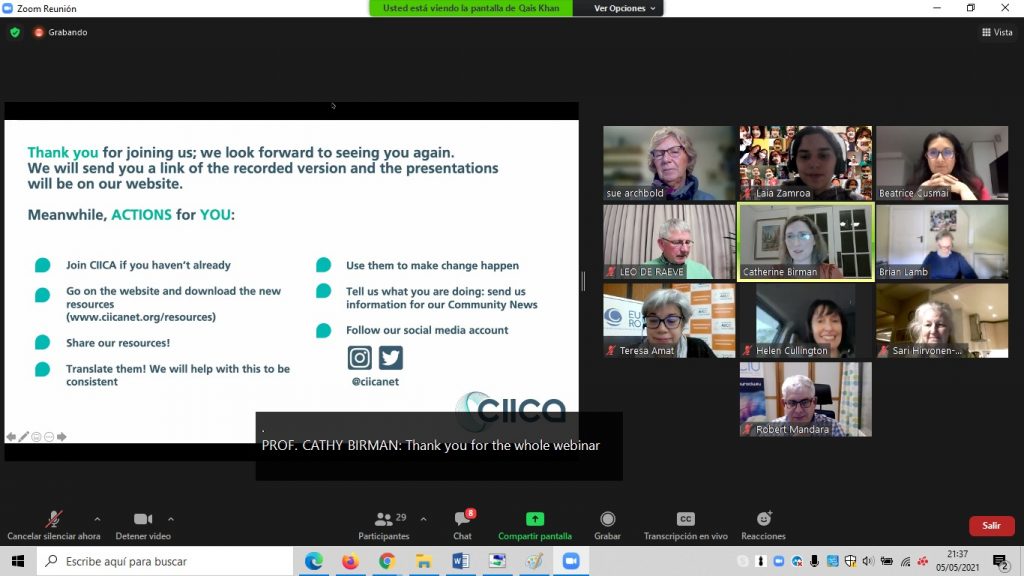 Speakers included Sue Archbold, Coordinator of CIICA, Paige Stringer, Founder and Executive Director of the Global Foundation for Children with Hearing Loss, Beatrice Cusmai, VP of AGUAV, Italy and Secretary of EURO-CIU, Eddie Mukaaya, Founder and Executive Director of HEAR HIS VOICE, UGANDA, and Catherine Birman, Clinical Medical Director, Sydney CI Centre.
Here is the programme and more about our speakers (PDF).
See here the pdfs of presentations; the recordings will follow: