CIICA Conversation Living Guidelines 2
The Living Guidelines Project aims at producing evidence based guidelines for CI in adults, to help ensure that those who need CIs have a consistent pathway for access to the right treatment.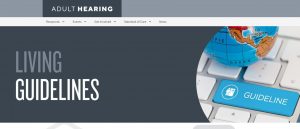 This second CIICA Conversation gave an opportunity for Adult CI users and family members to discuss the Living Guidelines initiative and to put the user perspective to the issues being explored. Leo De Raeve, our Acting Chair, led the Conversation, with Michal Luntz, ENT Professor in Israel and CI user, and Helen Cullington, chair of the British Cochlear Implant Group. .
CIICA is involved in this initiative and our Acting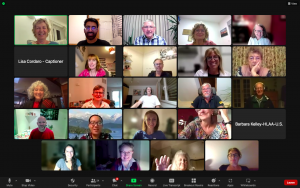 Chair, Leo De Raeve, is one of the Co-Chairs. This Conversation explored how we plan to use the Guidelines for advocacy work and what resources would be helpful to do so.
The Conversation was lively, with the participants from 14 countries agreeing that:
"the point of view of every guideline should be the patient and their significant others".
"They need to be accessible to those with hearing loss and their families to be able to use them to advocate for themselves"
The group really valued these Conversations: "it is a marvellous opportunity."
The full summary of the live conversation available in PDF
If you would like to find out more about the first conversation, the full summary of the live conversation is available in PDF
More background information about the Living Guidelines Initiative and their Task Force is available at the 'Adult Hearing' website: https://adulthearing.com/living-guidelines/ .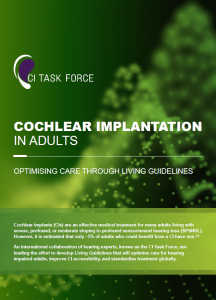 A new briefing about the Living Guidelines project is downloadable Living Guidelines Brochure in English
Other languages are available below
Living Guidelines Brochure in French
Living Guidelines Brochure in German
Living Guidelines Brochure in Italian
Living Guidelines Brochure in Spanish