CIICA LIVE: DELIVERING PERSON AND FAMILY CENTRED CI SERVICES
Are CI services delivering Person and Family Centered Services? The presentations in this 90 minute CIICA LIVE event will explore the concept of person and family centered services , the experiences of users and families and the challenges of delivering such services. How can we work together to ensure this happens?
The Event will be chaired by Barbara Kelley, Chief Executive of the Hearing Loss Association of America, and member of the Steering Group of CIICA.  Speakers include Kris English, Professor of Audiology, USA, Darja Pajk, CI user and OT, Slovenia, Shari Eberts, HA user and Hearing Health Advocate, USA, Helen Cullington, Professor, CI service, UK, Cristiane Malheiros Pena and Manuela Malheiros Silva, Brazil, Jehan Daboo, India and Robert Mandara, Finland.
Captioning will be provided in English and other languages by request.
To register please go to https://us02web.zoom.us/meeting/register/tZEqfu2rqzsrGNeOvbdJK-UEEX1IWdMMG5fY
Please share the invitation with your colleagues, friends and family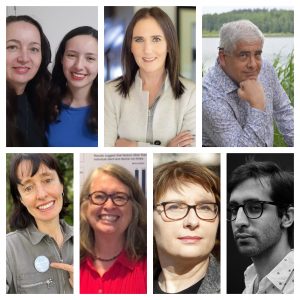 https://ciicanet.org/wp-content/uploads/2023/01/CIICA-Live-Invitation-Feb-2023.pdf